ISLAND TOURS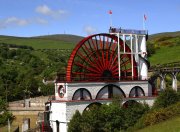 island tours
Hire a car with driver by the hour.
See places not easily accessible by bus, train or tram
See where your grandparents lived before they emigrated
We can devise an itinerary to suit and give you a price per hour, per day or per half day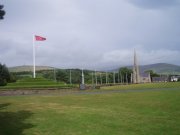 Sample Tours
TT COURSE TOUR
The full circuit tour of over 37 miles with opportunities for photo-stops
THE SOUTH OF THE ISLAND
We can visit Castle Rushen, The Old House of Keys, Cregneish Village, Niarbyl and Peel Castle in a half day tour. Also included would be a visit to The Sound, the southernmost tip of the island and a scenic drive over the hills between Port Erin and Dalby.
HERITAGE
The Isle of Man has a rich and varied heritage from Mining for Tin and Silver (Laxey and Foxdale), Viking and Celtic History (Sites of Round Houses, Long Houses and Burials) and Castles.
ADVENTURE TOURS
We can arrange Pony Trekking, Segway Riding and other outdoor activities. You just hire the car for the day and we arrange the rest. We do not add a mark-up on charges: what the event costs is what you pay!
SCENIC TOURS
There is so much grand scenery. You will see some of this on all of our tours. We can also do a "quick taster" showing you the best of the Island.
YOUR PARTICULAR INTEREST
Many visitors have particular areas of interest not covered by buses or organised tours. We can taylor a day or half day to meet your particular requirements. We can make suggestions based on your broad ideas.
In all of the above, we can also arrange lunch and other refreshement halts

Testimonials
Most Helpful

Mr & Mrs H, Castletown
Very Professional

E F, Dublin